GasHub
Who we are
Established since 1991, GasHub has a track record as a leading gas piping and engineering services specialist in Singapore. The company has established itself as a market player in both the public and private sectors. today, the company has an integrated approach to achieve sustainable growth.


Milestones, Awards, and Accolades
In 2015, Aviers Lim received the prestigious Singapore Spirit of Enterprise (SEO Awards) from Ms. Low Yen Ling, Parliamentary Secretary for the Ministry of Trade & Industry. The SOE Awards is an annual national award conferred to deserving business entrepreneurs to honour outstanding achievements and serve to recognise the courage, perseverance, and innovation in the journey of entrepreneurship.

In the same year, Gashubin Technology Private Limited was the recipient of the Singapore Green Technology Awards, part of the Singapore Sustainability Awards, the apex recognition programme of the Singapore Business Federation. The award recognises the most commendable sustainable practices and green solutions amongst organisations in Singapore, and winners were evaluated by an independent panel of judges consisting of private and public organisations.

Corporate Structure
             

GasHubUnited Holding Private Limited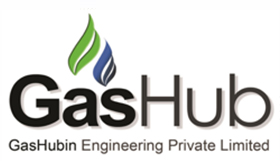 GASHUBIN ENGINEERING PRIVATE LIMITED
A gas-energy provider for commercial and residential users. The company has a long history and deep expertise in commercial gas systems, providing consultation, design, construction and installation services for residential, commercial and industrial clients across Singapore. The division is evolving to become a fully-integrated energy provider in Singapore, in line with the Singapore Government's push to convert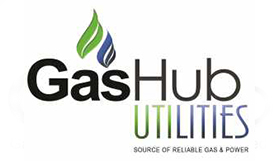 GASHUBUNITED UTILITY PRIVATE LIMITED
GashubUnited Utility Pte Ltd is a newly formed arm of the Gashub group specialising in distribution of Liquefied Natural Gas (LNG). We go beyond the traditional method of transporting LNG using large 20 footers by breaking it down into smaller 210 litre cylinders over at our eastern and western re-bottling sites to reach out to more people, these cylinders are largely similar to the industrial LPG cylinders we see today.

Board of Directors
             

GasHubUnited Holding Private Limited

             


Let's Talk
            Contact Us

 

            
We invest in innovative energy technology solutions that will enable a cleaner and greener environment, and at the same time, achieve cost-savings, greater efficiency and value for our customers.